Da man må være innlogget for å følge forumet hos
natursamfunn.no
, velger jeg å gjengi mine to kommentarer hos dem i dag her på Permaliv. For de som ønsker å logge seg inn på forumet er diskusjonstråden å finne
her
.
Winckler
"The cottage, called Winckler", et av bildene ovenfor, er påtatt hippie-arkitektur. Her har man gått i ei svært vanlig felle, jeg velger å kalle den hippiefella, da man reagerer på glattheten og det anti-organiske i funksjonalistisk og moderne arkitektur ved å falle i den motsatte grøfta, hvor huset blir påtatt vridd og ute av balanse. Forøvrig et virkemiddel moderne arkitekter i stadig større grad tyr til for å stresse sansene våre, for slik å selge sine produkter. Denne typen angstgenererende arkitektur blir gjerne kalt for kul og spennende, selv om den er ytterst masochistis.
Riktignok inneholder all levende arkitektur røffhet:
http://www.tkwa.com/fifteen-properties/roughness-2/
Men denne typen røffhet som Winckler representerer er egofylt og kunstig: "Roughness is the odd shape, the quick brush stroke, the irregular column size or spacing, the change in pattern at the corner – it is adjusting to conditions as they present themselves with meaning, but without ego or contrived deliberation."
Min konklusjon er at den "røffheten" man finner hos Winckler ikke har mening, og derfor ikke reflekterer indre ro:
http://www.tkwa.com/fifteen-properties/inner-calm-2/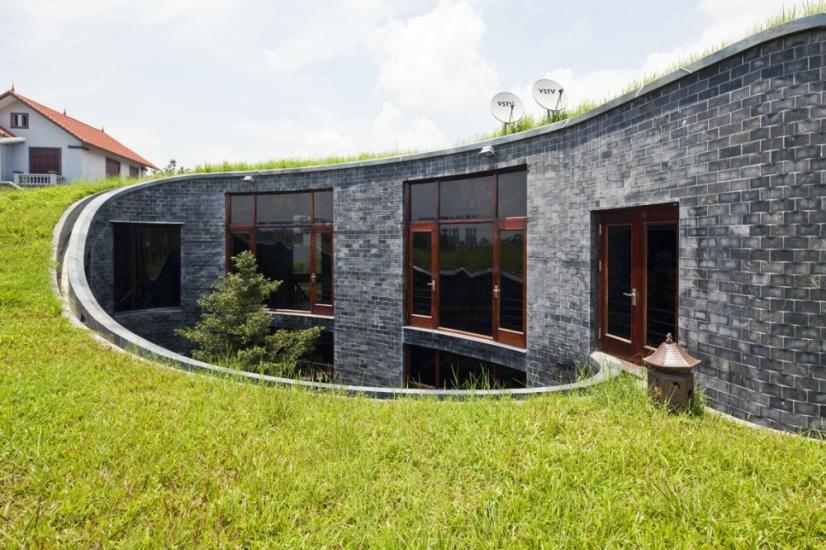 Moderne, såkalt "organisk" arkitektur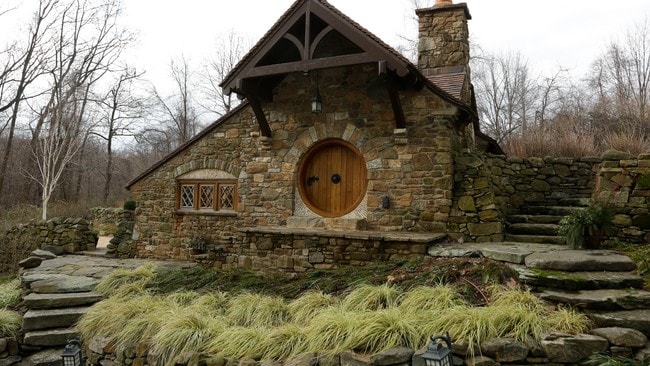 "Hobitthuset"
Det at smaken er som baken er feil. I dag er vi innpodet eller rettere sagt hjernevasket av modernistiske typologier som promoteres av stjernearkitekter og media. Merk f.eks. hobitthuset og det urbane steinhuset ovenfor, hvor dører og vinduer i det moderne huset er som skåret ut av veggen, et sterkt symbol på maskinalderen. Det var kun når man fikk maskiner man kunne finslipe denne teknikken, og denne anti-biofile typologien har i dag spredd seg som et virus og er et innpodet meme hos de fleste, særlig arkitekter.
Merk derimot den brede karmen eller borden rundt døra til hobitthuset, denne er anti-moderne men dog sterkt biofilisk, fordi den er en refleksjon av naturen. Den er også å finne som en av de femten egenskapene for helhet:
http://www.tkwa.com/fifteen-properties/boundaries-2/