Den nye byggesaksforskriften trer i kraft 1. juli 2015 og deretter kan du blant annet bygge en bygning på inntil 50 kvadratmeter en meter fra nabogrensa - uten å spørre noen.
Her ser vi igjen
det loceanske verdensbildet
til nåværende regjering i reindyrket form. Slik tenker suburbaneren! Her finnes intet rom for helhetstenkning.
Norge drukner i en slum av modernistisk heslighet!
Dette er en oppskrift på døde nabolag. Hvis da våre nabolag kan bli dødere enn hva de allerede er?
Ikke det, byråkratiet er ingen garantist for helhet, det er kun allmenningene som kan skape
levende nabolag
, i fellesskap!
Poenget med menneskets eksistens på jorden er å skape helhet!
Jeg blir så oppgitt over det hele. Hatet til allmenningene er så dypt rotfestet i den norske folkesjela, her styrket gjennom lovverket. Det hele er absolutt anti-alexandrinsk! Som
alexandriner
blir jeg både sint og oppgitt.
Overalt ser jeg hvor forferdelig resultatet blir når hver enkelt holder på med sitt, i sitt lille cartesianske univers.
Det finnes to muligheter for å beskytte seg fra galskapen og konsekvensene av denne nedrige, inhumane forskriften:
A)
Skaff deg en enebolig med kjempestor tomt.
B)
Bli med i et viljesfellesskap.
For å markere en kontrast til tankemønsteret til regjeringa og andre suburbanister, reposter jeg nedenfor hvordan man agerer innenfor allmenningene, i Christopher Alexanders ånd.
Community Discussion as the Foundation for a New Neighborhood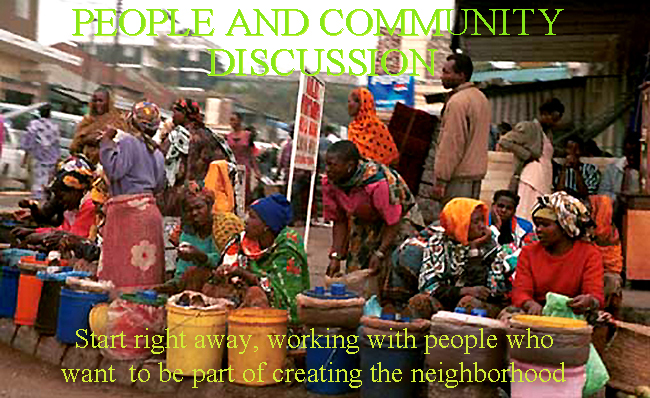 GO OUT AND THINK ABOUT THINGS BY YOURSELF
To start with, it's a good idea to go to the place where you think the neighborhood may be built, just stand there, look around, try to imagine what might happen there, try to draw in whatever inspiration you get from the land. Ask yourself how this idea may work with other people, your friends, your clients, families who may want to live there, small businesses that might like to bring their business to this place.

SIT WITH A FRIEND AND TALK IT THROUGH
You cannot do this alone, you can't even think successfully about it when you are alone.
Innumerable cups of coffee, many meals together, are the ways to get it moving in your minds collectively. Encourage others who are involved to do this as often possible. They will get excited. So will you.

WALK THE LAND TOGETHER
If you go on the land, just for a walk, taking in what is there, getting a feeling for the place, when gradually your group will have a feeling for the land, together. At this stage a communal quality will already be present, because sharing the land, and the feeling for the land, will tend to focus your thoughts in a common direction, without your even making an effort to try and get this to happen.


AS MORE PEOPLE GATHER HAVE MORE DISCUSSION
If the group of you has meetings around a table, gradually fruitful discussion will emerge, just from your common knowledge of the land, and a slow sense of common ideals that will emerge, in relation to the land. Look at the animated picture of a group of families working with us in Nagoya, Japan.
LOOK CAREFULLY AT THE LAND TOGETHER, AGAIN
As you can see, in this picture people are just resting together, taking it all in, developing their communal feeling for the place, getting to know it, perhaps getting to know the bushes, or the flowers, or the insects and birds.
It doesnt sound like much, but it makes a big difference.

WORK TOGETHER AND WRITE SOME THINGS DOWN IN YOUR WORKBOOK ABOUT YOUR NEIGHBORHOOD, SO THEY CAN BE BETTER SHARED
SUMMARY OF TASKS FOR THIS UNFOLDING:
Think about things yourself.

Talk through with a friend.

Walk the land.

Look carefully at the land again.

Write it down!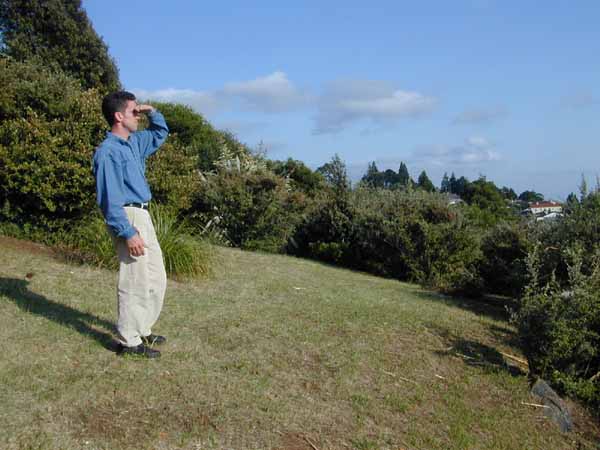 Looking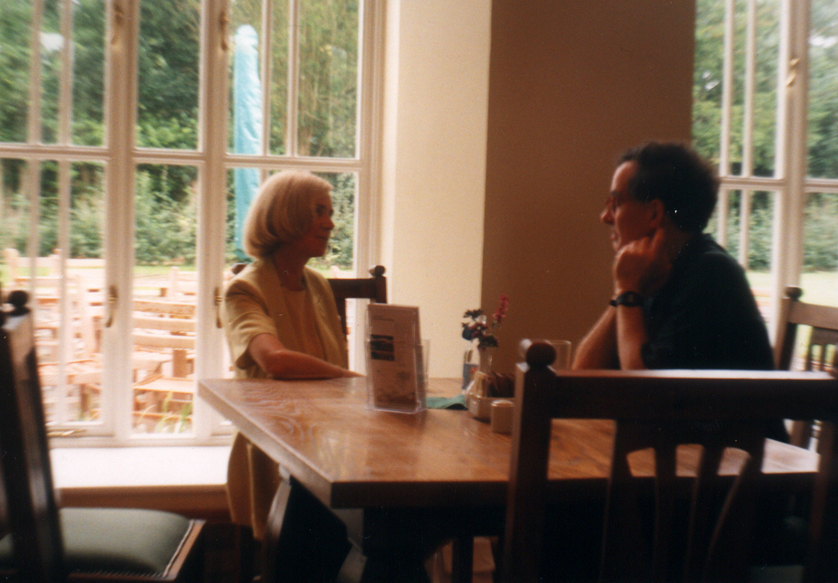 Thinking together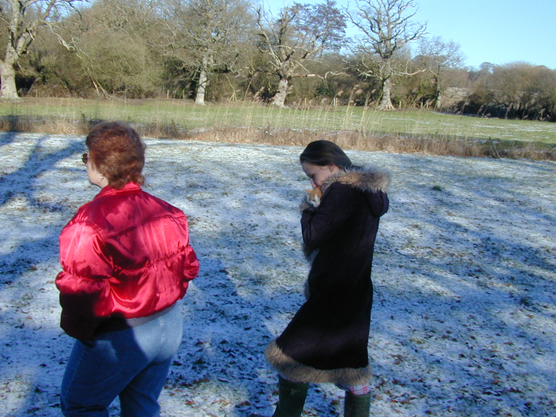 Walking the land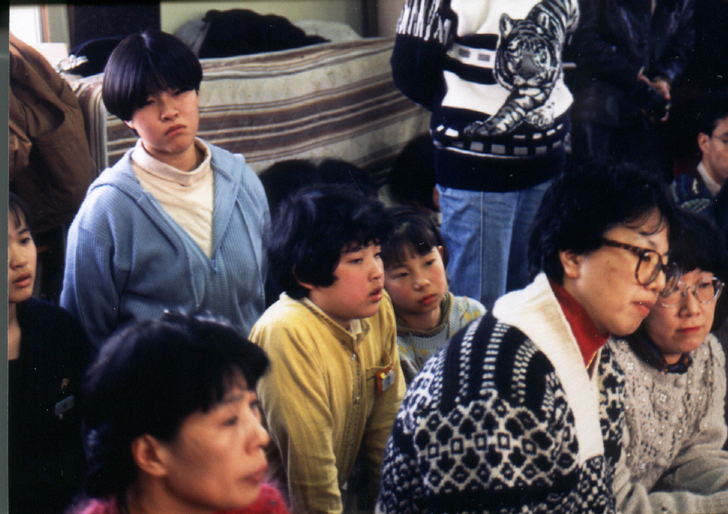 Listening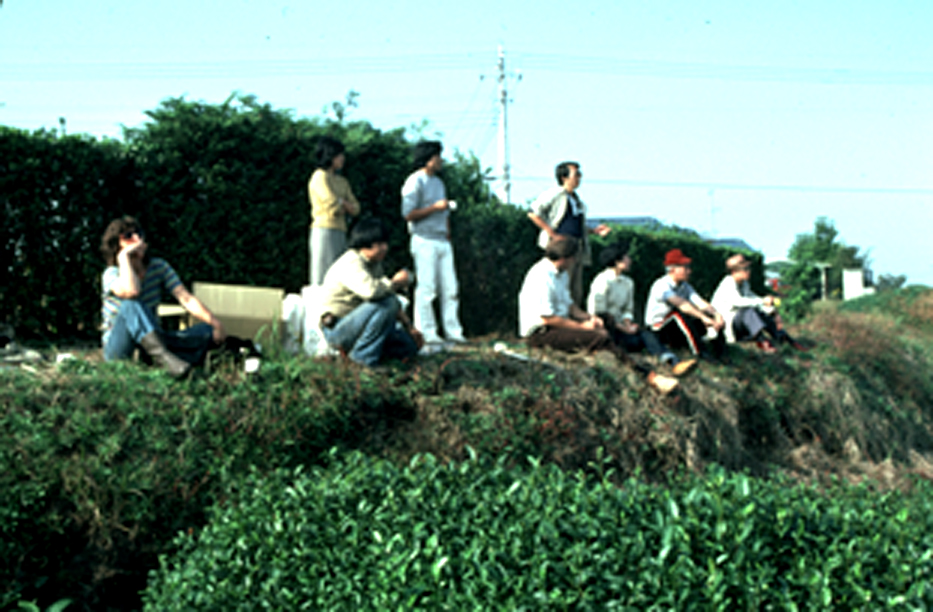 Looking at the land together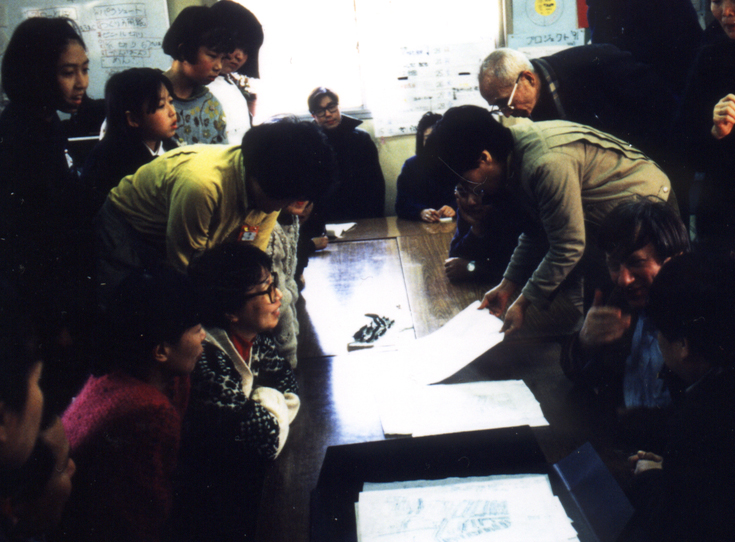 Working together
Les mer fra Alexander
her
.